Yet another quote I can't find who to credit to, but I love it all the same...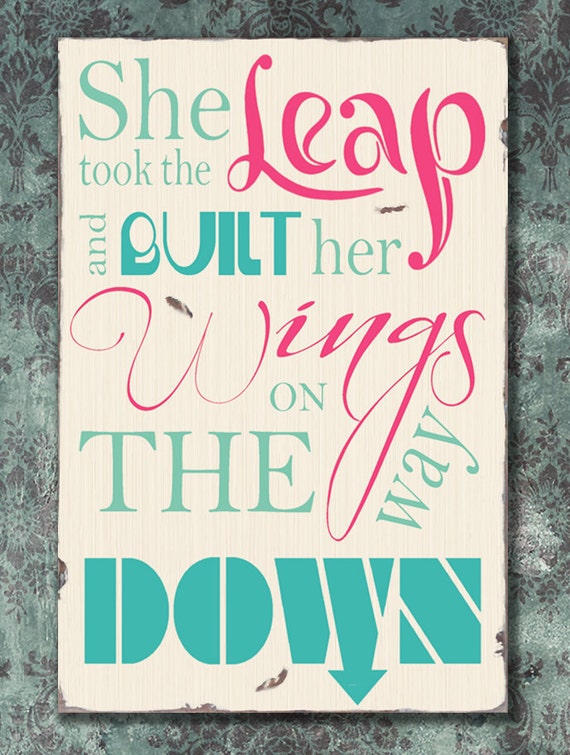 This feeling of making that leap and then finding the strength you need once you've done so is all too familiar to me. I feel like often I do things that I know are the right thing to do but I'm still scared as hell, even when I'm doing them. Making life decisions for what's better in the long run, but may not seem so fabulous at the time. But isn't that what life is about? Pushing yourself to the limit and seeing what you can achieve? All you need is a little bit of faith, in something higher than you or in yourself, whatever it is that gets you through. But know that in the end when you need to, you'll build your wings and fly.
P.S. You can buy this wooden depiction of this Thursday Thought from this
Etsy shop
.
When have you lept, only to build your wings after?
Please comment, I'd love to hear your story!